MONTRA will carry out the mechanical installation and commissioning of approximately 2 km of conveyors for the new INDITEX silo in Elche. These conveyors will make up the entire new header of 20 aisles as well as the connections with the existing building through the tunnel planned for this purpose.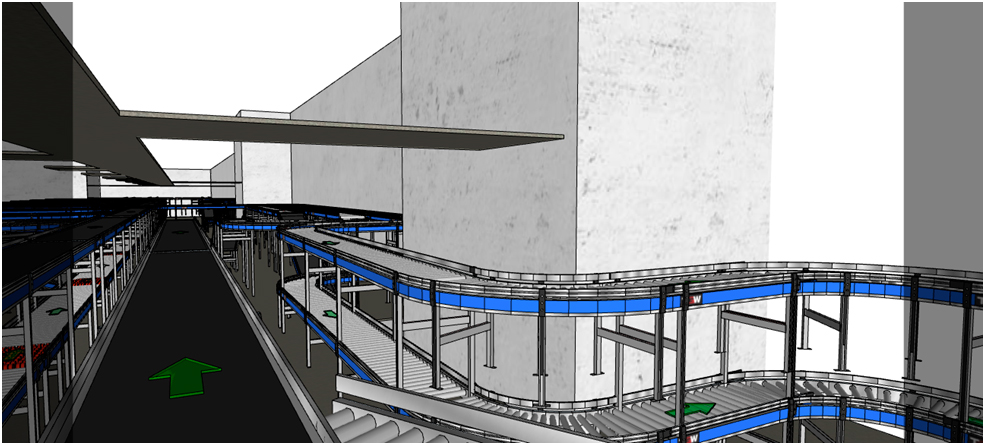 In addition, a total of 1.2 km of security fences will be installed.
The works began at the end of October and are expected to be completed by April 2019.